Casa de Amparo
Each holiday season, Casa de Amparo reaches out to the San Diego community to "Adopt a Casa Kid" by donating a gift for abused, neglected and at-risk children. Casa de Amparo has been treating and preventing child abuse in San Diego County since its founding in 1978. The holiday gift program provides gifts to children in the organization's Hayward Child Development Center (ages 18 mo. to 5 years), Children's Shelter (ages 6-17) and New Directions Transitional Housing & Support Program for former foster youth (18-24). Monetary donations are also appreciated to purchase additional needed items for the children and to assist with special meals, treats, transportation and other holiday expenses. In addition to individuals, businesses and organizations may also participate by sponsoring gift drives.

Points Of Light
Points of Light helps millions of volunteers change the world. They mobilize people to take action on the causes they care about through innovative programs, events and campaigns. Points of Light is creating a culture of volunteerism, one that celebrates the power of service. Points of Light's mission is to inspire, equip and mobilize people to take action that changes the world. They envision a world in which everyone has discovered their power to make a difference, creating healthy communities in vibrant, participatory societies. To learn more about Points of Light visit: http://www.pointsoflight.org/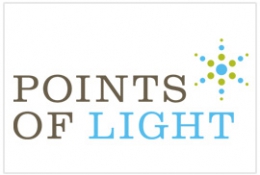 Kiva
Kiva is an organization that helps alleviate poverty by connecting people through micro-loans. Individuals can lend as little as $25 to help people in countries around the world create new opportunities that benefit themselves, their families, and their communities. 100% of every dollar lent through Kiva goes directly into loans to other people. Setting up an account is easy, free, and feels good! You can even gift money to other people, so they in turn can lend it out to other people. This feature makes Kiva a great gift idea! Coastal Premier Properties micro-lends to people all over the world, from all walks of life, with all sorts of dreams. To set up your own Kiva account, visit: http://www.kiva.org/

San Diego Archaeological Center
Coastal Premier Properties helps by sponsoring classroom learning. Teachers from the Archaeological Center visit area schools and give an archaeology presentation to children of all ages. They also have ongoing learning opportunities at their center in San Diego. To learn more about the Archaeological Center, visit their website: http://www.sandiegoarchaeology.org/

Wish of a Lifetime
This is a great organization that helps the wishes of deserving seniors come true. Recently, Coastal Premier Properties had the opportunity to help one deserving senior fulfill her wish in San Diego. It was Phyllis Turner's wish to travel to San Diego to see her son perform in the San Diego Symphony Orchestra. You can read more about the night here. To get involved with Wish of a Lifetime, visit their website: http://seniorwish.org/

Boys and Girls Club
The Boys and Girls Club in North County San Diego is a huge organization the provides after-school programs for children. Coastal Premier Properties donates to the organization, as well as helps to promote their efforts in the community. To get involved with this great community organization, visit their website: http://positiveplacesd.org/
American Red Cross
In times of disaster, both inside and outside the US, the Red Cross is often the first responder to provide aid to the affected people. Coastal Premier Properties prides itself on providing donations to the survivors of such large-scale disasters as Typhoon Haiyan, the Japanese Tsunami, Hurricane Sandy, and others.
Corky McMillin Center For Real Estate
Located at SDSU, the Center for Real Estate is part of the SDSU College of Business. Established in 1958, the center seeks to educate new and continuing realtors, improve real estate research, and to provide value to the industry through products and service. For information about donating to the center, visit their website.
Bikes For Kids
This organization puts 100% of the money it raises towards buying helmets and bikes for disenfranchised kids attending inner city schools in San Diego. It was founded by Bill and Debbie Pollakov and to date, the organization has given away more than 20,000 bikes. To donate, visit their website: http://www.bikesforkidsfoundation.org/
San Diego Padres Tickets For Those Who Serve Program
San Diego Padres program which provides San Diego's First Responder and military communities and their families the chance to come to a Padres home game this season.